My wonderful girl with the saddest eyes in the world looks at me, understanding everything. She is asking: "Mommy, if we don't have money for treatment, I'm going to die, right?" 😢
---
Amina got leukemia at the age of two. My baby, my beauty, my heart, my whole world got leukemia. I took my girl to the hospital. They stuck tubes into her little body and started dripping her drugs. She screamed, she vomited, and when she could no longer cry, she was just moaning in pain.
She fought like a real hero, and every night before going to bed I prayed to wake up and see that it was all just a nightmare.
I remember the moment when I closed my eyes hoping that when I open them, the nightmare will be gone. I could not believe that it was really happening.
Every morning I woke up to the same hell where my girl was fighting death 😰
Look Amina in the eye. My girl has the saddest eyes I've ever seen.
For most of her short life, she's been suffering and fearing death. She is older than her age, and sometimes it amazes me that she understands so much. She tells me: "Mom, I want to live. Why did this cancer hit just me? " 😥
She strokes my hair and says: "Mom, my hair will fall out soon, and the kids from the kindergarten will probably laugh at me". I gasp for breath and cannot answer. I hug her and we both cry.
Amina has the right to life. She has a kind, grown-up heart. She's smart as an adult woman. Amina suffers a lot and dreams of only one thing – that it all ends. But she is ready to fight with all her might. She is the strongest girl in the world. I just do not understand why this happened to her. She's so good! And so small and helpless! 💔
Doctors say that she will live, that she can be saved. She is only five, and for three years now she has been living in perpetual agony. The doctors say that my girl can be saved, but I have no money to save her. I cannot save my daughter who has suffered so much. How can I tell her that it was all in vain? How can I tell her that I have no money for her treatment? How can I lose her over money? It just can't be! 😰
The only chance for life for my girl is to raise money for treatment. The money we don't have. I am very frightened by the thought that it depends on this money whether she will live or not. Please, I beg you, help my daughter!
My heart is breaking as I write these words. Please, save my girl! She is only five years old. She has not seen anything in this life yet 😢
---
Charitable donations processed for this campaign are received and distributed through Chabad of North Hollywood Lehosheet Yad LA, a fully registered Tax-Exempt charity 501(c)3, EIN #: 203872517
Website: lyusa.org
Contact details: Nachman Abend
Mail: office@lyusa.org
Phone: 818.989.9539
For bank transfers:
"For Matvei"
Umpqua Bank
Aba#123205054
Account#9881353545
Lehosheet Yad LA
Address: Lehosheet Yad LA
13079 Chandler Blvd
Sherman Oaks, CA 91401
If funds remain after one year from the end of the treatments and / or the child is cured or does not need funds, then the remaining funds will go to benefit other
cancer patients and activities for them according to the rules of the organization.

Unfortunately Amina was rushed to the Emergency room and we have to cover her debt with the hospital, therefore the total amount is now higher.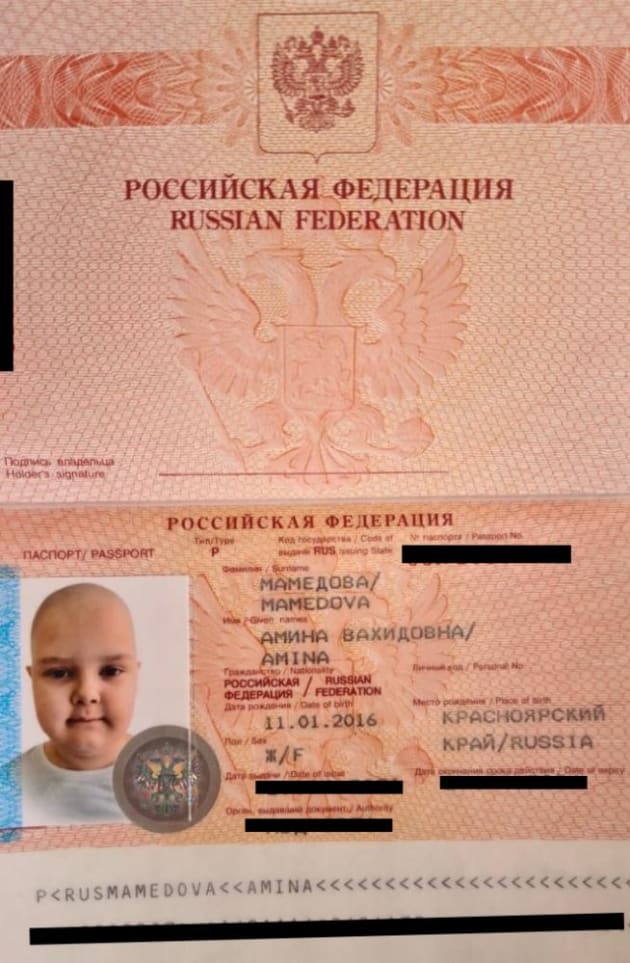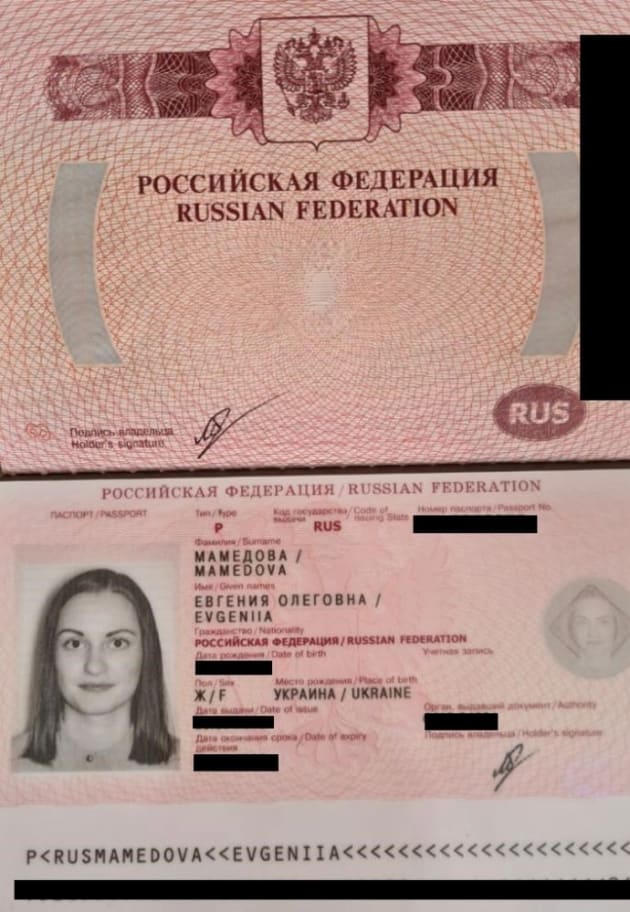 ---